Two attractive and conveniently sited retail premises in Ipswich's popular Tacket Street are to let through Penn Commercial.
Numbers 42 and 42a are self contained units in a prominent position with ample footfall and close to town centre car parks.
The larger of the two is No. 42 which offers 444 sq ft of retail space, with additional rear sales/storage area of a further 162 sq ft, making a total of 606 sq ft.
Immediately next door is No. 42a which offers a retail area of 166 sq ft, with a rear sales area of 134 sq ft, plus a kitchen of 66 sq ft. The total area is 366 sq ft.
Both premises have WC facilities and gated car parking to the rear.
Vanessa Penn of Penn Commercial said: "These are conveniently sited retail units in an area that attracts considerable footfall to and from the town centre, the education quarter and well-used car parks.
"They are surrounded by a number of independent retailers, cafes and small businesses, as well major retailers like Sainsburys and Wilkinson," she added.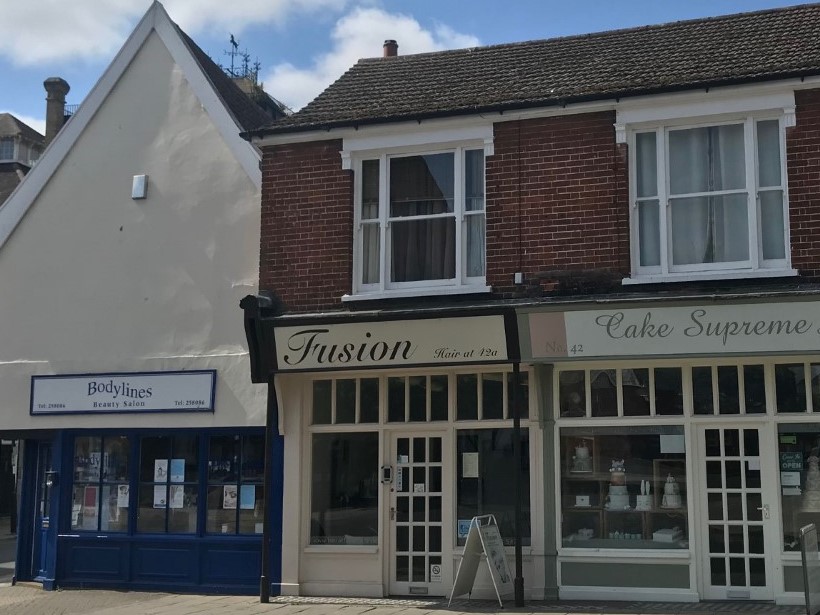 Adjacent retail premises in Ipswich's Tacket Street to let through Penn Commercial
by Robin Cousins